Partners
MediSolution has partnerships with several industry leaders allowing us to evolve our product offering and deepen our healthcare focus reinforcing our roles as an innovator and leader in the delivery of healthcare information technology solutions.

Microsoft
Founded in 1975, Microsoft (Nasdaq "MSFT") is the worldwide leader in software, services, and solutions that help people and businesses realize their full potential..

Northgate Arinso
Northgate Arinso offer a suite of flexible solutions that enables better management of human resources.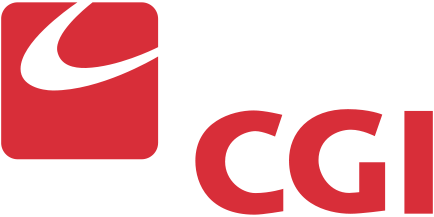 CGI
At CGI, we're committed to the success of our partners. Our 31,000 professionals in 125 offices worldwide provide comprehensive IT management and business processes that facilitate the ongoing evolution of our clients' businesses.

Loki Systems
Since 1995, Loki Systems Inc. develops enterprise software solutions designed to optimize and automate the management of work schedules.

IBM
IBM is one of the largest technology, services and consulting in Canada. They help clients of all sizes and from all sectors to transform their operations through the use of computers, infusing intelligence into the systems that run our organizations, our society and the world.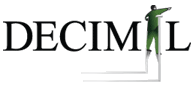 Decimal
For nearly 20 years, DECIMAL has been a leader in cost and profitability management. DECIMAL helps private and public organizations improve their corporate performance by providing decision-makers with all the required financial information to better understand their costs, profitability, optimize their budget and provide a sound rational for critical decision making.

Oracle
Oracle offers an optimized and fully integrated stack of business hardware and software systems to more than 380,000 customers—including 100 of the Fortune 100—and with deployments across a wide variety of industries in more than 145 countries around the globe.

Planora
Innovative planning engine schedules Planora allows small and large businesses to receive a substantial increase profitability and employee satisfaction. Our business model is to make the planning staff time available to all businesses, regardless of their situation. Innovation, efficiency, and ease of use for everyone!

SCC Soft Computer
SCC Soft Computer has been a leading laboratory information systems (LIS) vendor since 1979. Over the years, the Company has earned an excellent reputation for its strong R&D focus. As a result, the laboratory community benefits from SCC as one of the largest LIS programming houses in the world.

Morneau Shepell
Morneau Shepell Ltd is the largest company in consulting and outsourcing human resources in Canada. The company offers solutions designed to enable employers to better manage the financial security, health and productivity of their employees.

LGS
LGS Group Consulting Corporation is a consulting company at the forefront of information technology and management. Founded in Montreal in 1979, LGS has always known how to stand apart through the strength and range of its expertise. The success of LGS is based on a thorough understanding of client needs and the cutting-edge technologies used to meet them
MEDI360 Portal

Payroll Client Access

<![load:content]>