A Roaring Success for MediSolution's Very First Hackathon
May 2, 2018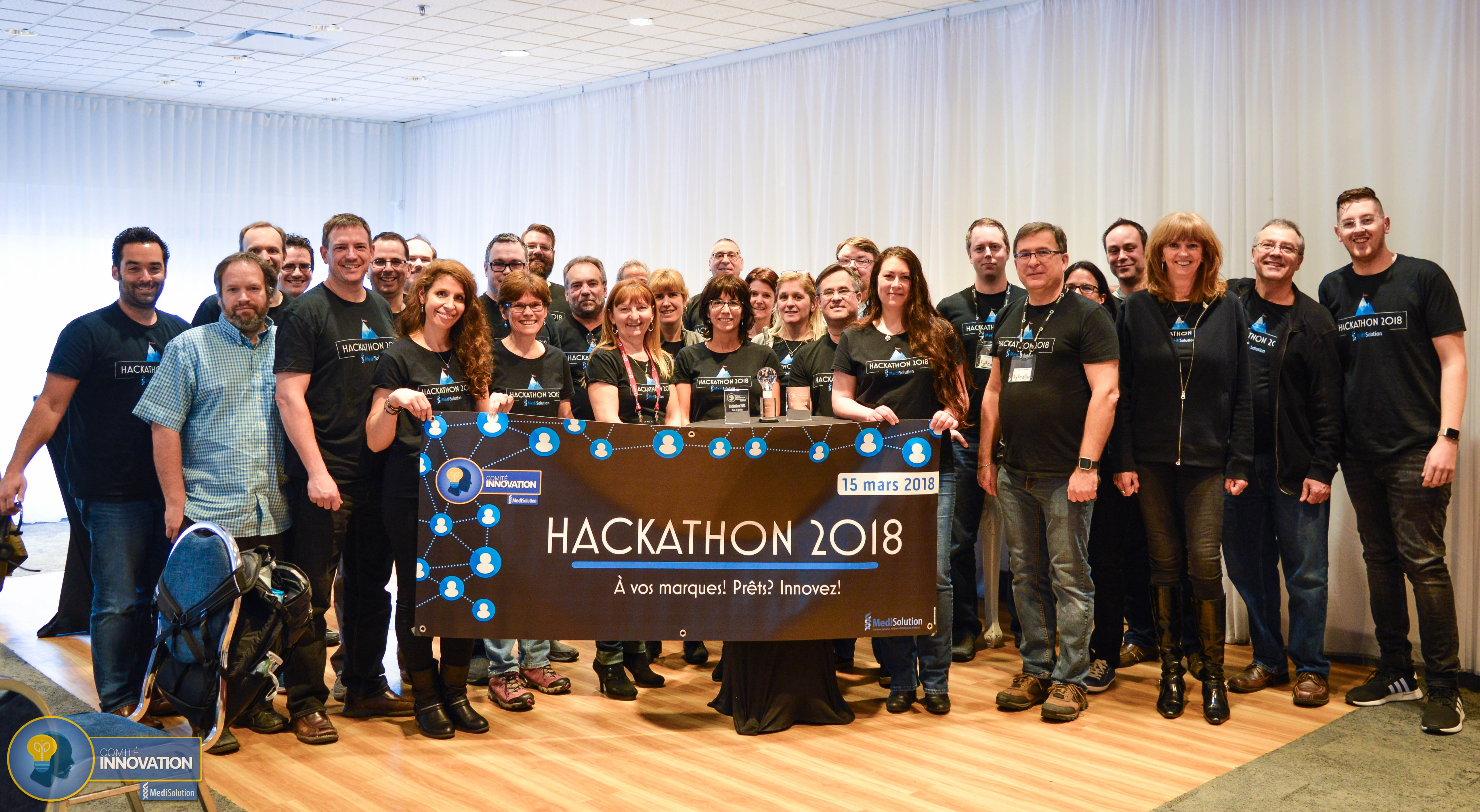 After several weeks of preparation, this innovative event unfolded in an electrifying atmosphere. Launched last January, this activity dedicated to innovation and open to all employees focused on making room for creativity and on presenting a product or service development initiative in the software industry. A total of 24 participants were divided into six teams for this inaugural event that you can follow by using the hashtag: #hackathonMS2018
How the day unfolded
With their innovation topic already selected, the teams had about eight hours to develop a prototype while receiving advice from mentors. The creative and thinking session ended at 4 p.m., then the teams were invited to present the fruits of their labour to a panel of judges by delivering a pitch in a matter of minutes. Time constraints were undoubtedly a major challenge for all participants. After the presentations, participants voted for the teams that stood out in the following categories: "Creativity Award" and "Public Choice Award".
The Award ceremony
The judges took little time to deliberate and pick a winning team in the "Jury Award" category. Barely half an hour after the end of the presentations, Patrick Cantin, MediSolution's Executive Vice-President, took the floor congratulating all the teams, underlining how impressed he was by the quality of the presentations.
To everyone's surprise, he decided to reward each team with a prize and to award the big winners with the grand prize.
The winners

Three trophies were awarded to the following teams:
 « Creativity Award » category: Light-Bright 
Members: Mathieu Baron, Simon Dansereau, Benoît Lamarche & Germain Paul
« Public choice Award » category: Les Fantastiques 
Members: Marjorie Maurice, Lyne Grégoire & Pierre Sergerie
« Jury Award » category: Five Alive 
Members: Sabrina Santosuosso, Lucie Millette, Nancy Forgues, Anick Nantel & Nicholas Émond
After the commemorative photo session, participants were able to share their experiences and celebrate with cocktails at the closing ceremony.