Our 2018 User Group Meetings for Virtuo MIS
October 17 to 18, 2018
2018 MediSolution Annual User Group sessions for Virtuo MIS
by Benoit Chiasson
MediSolution's 2018 User Group Meeting series concluded after two very successful days filled with presentations on Virtuo MIS.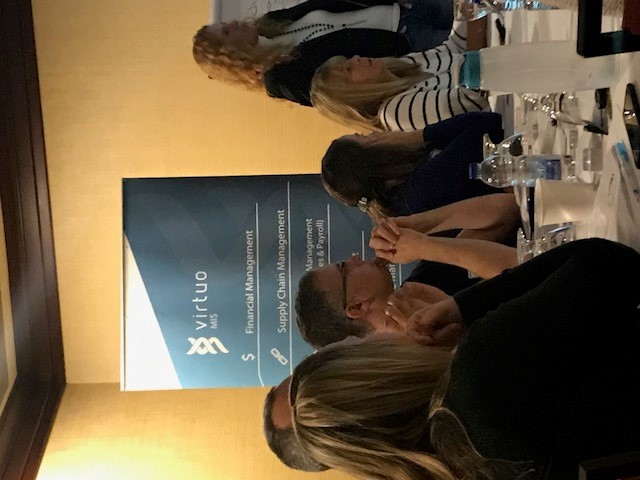 During both days, users from healthcare organizations all over Canada watched presentations on the Financial, Human Capital, and Supply Chain Management suites that are part of Virtuo MIS, our management information software for healthcare management. Virtuo MIS encompasses all areas of finance, decision support, supply chain, human resources, and payroll.
Our product specialists described the new features, available after the recent updates, as well as the roadmaps for the upcoming versions and releases. Both days concluded by lively discussions between our guests, sharing the ways they interact daily with the software, as well as their thoughts on the new features.
As it usually is the case, all sessions were very interactive, with users of Virtuo MIS eager to exchange tips, learn new, faster ways to perform important tasks, discuss their wish-lists for future updates, and get to know MediSolution's team of experts better.

The entire team at MediSolution wishes to thank all the participants for making this event a success.

See you next year!